Bicycle Gifts &Accessories
Struggling For Ideas For The Perfect Bicycle Gift?
Or perhaps you are just researching cycling accessories for yourself ...
Then you've come to the right place.
Some Really Popular Bicycle Gift Ideas Are Listed Below ...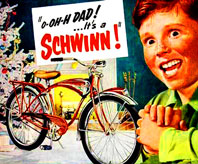 Be Aware ...
That the process of buying a bicycle is quite personal. So steer away from buying a bike for someone else ... unless you're buying a kids bicycle for your child. Even then, it's better to fit their new bicycle in the shop (before you try to find a cheaper kids bike online).
Bicycle accessories are a much better idea for a cycling gift.
---
Having a Bicycle Indoor Training Stand means that when it's cold or wet outside, there's no excuse for skipping your ride - it also means you can stay fit and motivated over the winter months.

Basically, by hooking up your regular bike to the hard frame of a Stationary Bicycle Stand, it is transformed into an Indoor Bike Trainer.

There are so many different types of bicycle indoor training stands that it can be overwhelming trying to figure out what is right for you (or your partner), so we've done a LOT of research and have laid it all out to make to decision much easier.

You'll find comprehensive information on the advantages and disadvantages of the indoor bike trainer, explainations of the different types available and how they work .... plus the pros and cons for each particular style!

There's also information on the who some of the major manufacturers of the bicycle indoor training stands are AND ... most importantly things you REALLY should consider before purchasing bike trainer.

An indoor training stand is a present that is not only practical but - if you buy a virtual reality bike trainer - also immense fun.
---
If you are a passionate cyclist - or merely a perfectionist - then you are going to want to keep your bike in tip-top condition.

A repair stand makes a brilliant bicycle gift, because - believe me - owning a bicycle repair stand will make your bike mainenence sessions a whole lot easier !

There is a wide assortment of bicycle repair stands and they all function differently.

This guide to bike repair stands helps you navigate the ins and outs of the different machines.

We look at all the alternative repair stand models and their various parts and components.

There are things to consider before purchasing, popular brands, a huge list of manufacturers and rough pricing guides.
---
OK so this bicycle gift is more for your canine best-friend or ... your best friend who just adores their dog.

Believe it or not there is a fair bit to consider before purchasing a Bicycle Dog Carrier

We've come up with a guide that gives great tips on what you should consider BEFORE you purchase a Bicycle Dog Carrier ... so that your best friend can enjoy the smoothest ride possible.
---
Vintage bicycle posters and cycling prints are an ideal bicycle gift if you want to buy online, and save yourself a lot of legwork.

There is even conceivable style and design available - and lots are downright gorgeous.

A great bicycle gift idea for someone who's not even into cycling. (GASP!)

We've included tips on how to start your own vintage bicycle poster or gorgeous bicycle print collection, things to look out for and made suggestions for collection themes.

Be careful though - because the chances are you'll end up keeping the gift for yourself ... trust me I KNOW!!
---
Bicycle Gifts & Accessories For Serious Cycling Addict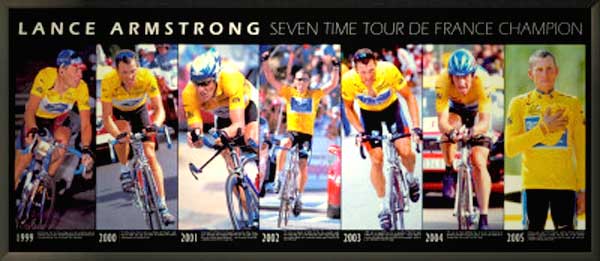 | | | |
| --- | --- | --- |
| GPS | Heart, pulse, distance odometer | Cycling books |
| Tickets to the Olympic cycling | | High tech watch |
| Sunglasses | Clothing, helmets | |
| Engraver | Maps and Guide Books | Tour de France bicycle tour |
| Safety Gear | | |
| Magazine subscription | Training diary | DVD's |
---
Cycling Gift For The Recreational Rider
Moon saddle

Tag Along Bike

Pannier Rack
---
A Cycling Gift For The Romantic
Bicycle tour - local or international
Tandem bicycle tour
Tour de France tour
---
Kids Bicycle Gifts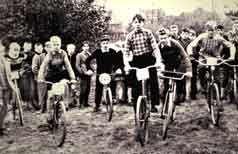 Antique pedal cars
LED bicycle lights
---
Bicycle Paraphernalia
Keyrings

Bicycle art

Bicycle sculpture

Books

ebooks

Calenders

Bottle openers

T-shirts
______________________
Back to Bicycle and Bikes Homepage
Love to hear your comments in the box below ...