What Is The Best Bike To Buy For You?
When you're first deciding how to buy a bicycle, there is so much choice.
Should you buy bicycles online, or stick with local bike shops? Finding the best bike to buy and where to buy bicycles depends on your circumstances.
Below is a basic bicycle buying guide to get you thinking ...
What Kind Of Bike Riding Do You Think You'll Do?
Where and how you cycle will determine the best type of bicycle for you.
Is it ...
Cruising down to the shops

Commuting to work

Hardcore racing or triathlon

Dropping from out of a helicopter onto the top of a mountain

Just trying to get fit

Wanting to make a statement
---
Mountain Bikes
| Entry Level | Hard Tail | Dual / Full Suspension |
| --- | --- | --- |
| For the occasional rider who doesn't ride very far or very often, or early teens. | Someone who's a bit more serious about getting off the bikepath and onto the trail. | Really only necessary if going over big bumps fast - ie downhill |
| $250 - $450 | > $500 | > $800 |
Cycling the distance
| Road | Recumbent | Hybrid |
| --- | --- | --- |
| For those who wish to ride fast on good surfaces. | Want a more ergonomic seating position? Especially good for the long rides or touring. | The one bike fits all approach, if you ride everywhere and only have one bicycle. |
| > $800 | > $1000 | > $400 |
Having Fun on a Bicycle
| BMX Bikes | Choppers | Multi Rider | Electric |
| --- | --- | --- | --- |
| For doing a bit of freestyle down at the local skate or bike park - jump, hop, skip ... | If you like to get noticed, cruise down along the broadwalk to look cool. | They say that a relationship will get to where it's going faster on a tandem bicycle. | Conquer those hills will assistance from an electric motor, or commute to work with less sweat. |
| > $300 | Usually Custom | > $1000 | > $1500 |
---
Decide How Much To Spend On Your Bicycle.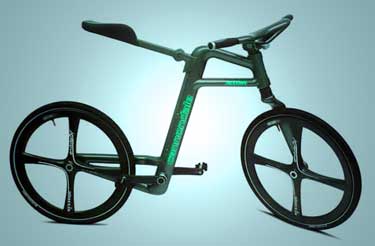 OK - sounds basic, but ...
If you're a student, chances are you've got limited funds.
If money is a less important issue, then you could find yourself spending way more than you first intended.
If you're looking to buy a road bike at the entry level, a new one will cost between $800 and $1000.
Mid-range will cost up to $2500.
High-end? Well, you could spend more than you would for a small sized car if money was no impediment.
New basic mountain bikes and hybrid bicycles start at $300 to $400.
If you're budget is only up to a couple of hundred dollars, then you'll be stuck with either a used bicycle or one from a department store.
---
Should You Buy Bicycles Online?
If you are buying your first bike ...
No! Do not buy your first bike online.
If you're more experienced - yes. There are often great online bike deals if you're willing to wait and/or search.
Tips For Finding The Best Deals For Buying A Bike Direct Online
Subscribe to the email newsletters of reputable online bike shops, or subscribe to their RSS feed.
If you're willing and able to wait, bike shops often cycle through their product range with amazing one-off specials.
As soon as the new year models come in, stores start trying to clear out excess stock to clear floorspace for the new models.
While still not as sophisticated as the car industry, there are a few websites emerging with bicycle classifieds, posted by both bikeshops and individuals.
My favourite site like this is in Australia - Bike Exchange - but more quality bike classified sites will be online soon for sure.
The beauty is that you can so easily compare prices and specifications at different shops to get the best deal.
---
Cheap Bicycles
Buying A Bike From A Department Store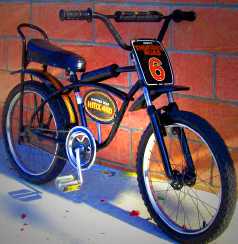 Most serious cyclists will advise you never to buy a department store bicycle.
If you intend to cycle more than two or three times per month, stick to this advice.
However, a lot of people aren't hard core cyclists, so be realistic about why you're buying a bike in the first place.
If it's just to pop around to the local store every second weekend, or have a ride with the kids once a month, chances are you won't need more than $150 worth of bike.
Just accept that, like everything in life, you get what you pay for.
Prices for a new department store mountain bike can start below $100.
However, don't expect to do any serious riding down a mountain on one of these without endangering your life.
Also note that while many department store bicycles are advertised as adult bikes, they are not large enough for many adults, and are more suitable for the early teen years.
CAUTION
Department store bikes require that you partially assemble them yourself.
Don't try it unless you're at least a bit mechanically minded or you could be endangering yourself.
Read more about the pitfalls about of what has been dubbed the bicycle shaped object.
(opens a new window)
---
Buying Used Bicycles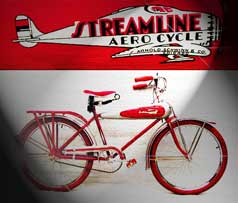 Exercise the same caution you would use when buying a second hand car.
You'll get the best deal when you know exactly what you're looking for.
A good quality used bike which has been well maintained can often be a better buy than a new bike of equivalent price.
However ... online used bikes for sale in a far flung geographical area can be pretty risky when you can't see what you're buying in person, so set thge search parameters for your local area.
Particularly keep this in mind when buying a bicycle on eBay .
______________________
Back to Bicycle and Bikes Homepage
Love to hear your comments in the box below ...