Giant Bikes ... Born Out Of A Natural Disaster
It All Started With An Eel Farmer And A Typhoon ...
In 1971, Taiwanese eel farmer King Liu had his livelihood wiped out in a typhoon. Rather than rebuild, he decided to take an entirely new tack and venture into the world of bicycle manufacturing.
This was not as radical a move, for an eel farmer, as it sounds.

In a previous life, King Liu had studied in Japan to qualify as an engineer. Still, it certainly was a big gamble.
Together with several partners and $100,000 between them, Giant Bikes was established in the Taiwanese city of Taichung.
---
Giant Manufactures Schwinn Bicycles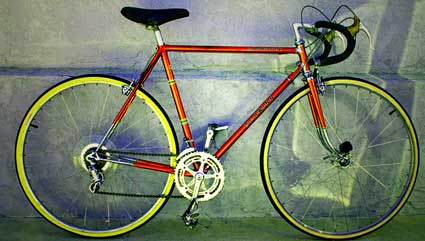 In 1977, the partners managed to secure an order from the great American bicycle company, Schwinn. When Giant's first batch of good quality Schwinn ten-speed bikes rolled off the assembly line, the company's future looked assured.
By the 1980's the destinies of the two companies became inextricably linked.
Schwinn increasingly began manufacturing its bikes offshore.
At the beginning of the eighties, the factory in Taiwan was sending 100,000 bikes back to America per year.
During a strike at Schwinn's Chicago manufacturing plant, Giant managed to fill the void and pump out an additional 80,000 bicycles in a mere 5 months.
---
Giant Markets Its Own Brand

At this time, very few of the bicycles being produced by Giant bore their own brand name. In a bid to rectify this Tony Lo - one of King Liu's business partners - began a campaign for brand recognition. In 1986 the Giant Bikes branded bicycles were introduced into the European marketplace.
The company continued to develop its technology and upgrade the equipment. In the 1980's they began incorporating chrome-moly steel into their bicycle construction.
The manufacturing methods at at the Taiwan factory continued to outstrip their Chicago counterparts. This led Schwinn to make the fatal decision to shutdown its US operations and rely almost solely on their Asian suppliers.
Giant Bikes went from strength to strength - producing over one million bikes in 1986 and suppling Schwinn with 80 per cent of their bicycle inventory.
---
Giant Leaps From Strength to Strength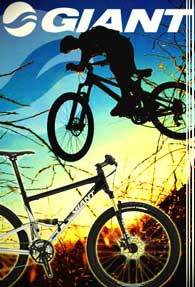 A joint venture was discussed between Schwinn and Giant Bikes but Schwinn reneged.
Instead, they struck a deal with China Bicycles.
Giant Bikes and Schwinn were now adversaries, and went head to head.
It was hardly an even playing field with Giant's technology and manufacturing capacity.
Thus by the 1990's, Schwinn had declared bankruptcy and Giant went on to make generate $380 million in annual sales, making it the world's largest bicycle manufacturer.
Source: No Hands, The Rise and Fall of the Schwinn Bicycle Company, An American Institution, by Judith Crown and Glenn Coleman, 1996.
______________________
Back From Giant Bikes to Bicycle Brands
Back to Bicycle and Bikes Homepage
Love to hear your comments in the box below ...