Huffy Bicycles - An Old American Bicycle Company
If you're looking to buy an old huffy, your best bet is to on eBay.
While we don't recommend buying a new Huffy bicycle for any serious cycling adventures, you may still want to consider a Huffy when buying a cheap children's bike online because your kids might not need anything more sophisticated than that.
Read on for more about the History of Huffy bicycles.
---
Evolution Of the Huffy Bike Products
1936 - Huffman Dayton Streamliner

This early Huffy Bicycle had a streamline construction and balloon tires.

1949 - Huffy Convertible Bike

A children's bicycle with rear training wheels and foot steps.

1955 - The Radio Bicycle

Featured a radio built into the tank, with the antenna and battery pack on the rear carrier.

1969 - The Dragster

A bike with 20 inch wheels, a "banana" seat, and high-rise handlebars.

1973 - The Scout

A 10-speed, lightweight bicycle with a narrow racing saddle, dropped-style handlebars, and an American West color scheme.

1975 - The Monoshock

A bmx style bike with a single shock absorber.

1977 - The Thunder Trail and Silver Thunder

A motocross-style bike designed to look like a motorcycle with waffle handle-grips, knobby tires, and racing-like number plates on the front.

1987 - The Sigma

A 20" bike that offered hand brakes and disk wheel covers.

1991 - The Stone Mountain

An 18-speed mountain bicycle featuring 26" knobby tires and dynamic color finish.

1994 - The Blade Bike

The beginning of the generic all terrain bicycle (ATB) known for their low price and mass production quality.

1997 - The Huffy BMX

A mass produced quality product in the bmx style.

2000 - The Micro Scooter

A copy of many of the increasingly popular scooters on the market.

2003 - The Green Machine

A Children's recumbent tricycle with articulated rear steering, modified from a 1970's design by Marx toys.
The Huffman Manufacturing Company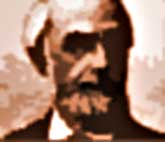 Horace Huffman Snr - founder of Huffy Bicycles - learnt the art of manufacturing at his father's knees. His father was George P. Huffman, owner of the Davis Sewing Machine Company (1882 - 1925), and the producer of the first Davis Sewing Machine bicycle and renowned Dayton Special Roadster.
In 1924, feeling confident, he set out to establish his own company called the Huffman Manufacturing Company.
At first Horace manufactured products for service stations and steel bicycle rims, but sensing an opportunity during the Depression in 1934, he switched to making bicycles.
Huffmans started out producing about 12 bicycles per day but as the Depression worsened and more people turned to cycling for their transportation needs that figure rose to nearly 200 a day.
The Firestone Tire and Rubber Company was their primary client however in 1938 Huffmans lost the majority of that account because they were unable to keep up with Firestone's demands. Competition was stiff and Huffmans was struggling.
Salvation Came From The Next Generation Of Huffmans ...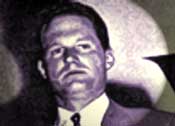 Horace 'Huff' Huffman Jr - took over the role as the works manager at Huffmans and quickly switched the production process over to include a 'straight-line conveyerized assembly line'.
This revolutionized the company and within two years, sales figures were at around $1.5 milliion, production output had doubled, Firestone was back in the stable and newcomer Western Auto Company had become a major client.
---
Huffy Bicycles And WWII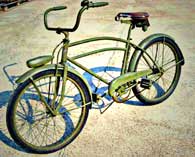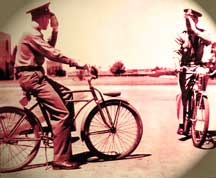 The Second World War provided a financial boon for Huffmans. A government contract was landed for the production of 'primers' - an artillery shell part .
This contract increased sales to $2.8 million and on top of this the US government also placed an order for an additional 4000 bicycles.
Just towards the end of the war - in 1945 - Horace Senior passed away from a heart attack. His son 'Huff' was immediately elected as president of the Huffman Manufacturing Company.
The company survived the post-war recession of 1949 in two ways:
Firstly they released the hugely popular Huffy convertible bicycle into the marketplace. It came equipped with rear training wheels and foot steps. This was the first bicycle to be sold under the "Huffy" brandname.
Secondly Huffman Manufacturing expanded into the area of lawnmower manufacturing.
---
Huffy Bicycles Into The Swinging Sixties And Beyond
1960's - A Decade of Change

1960 - Became the third largest bike manufacturer in America.
1962 - Horace 'Huffy' Huffman, Jr, was appointed chairman of and Frederick C. Smith took over the reigns as president and CEO.
1964 - Huffman Manufacturing unsuccessfully expanded its Outdoor Power Equipment division with the acquisition of Diele and McGuire Manufacturing. The whole division continued to make a loss over the next decade.
1964 - The Huffman corporate offices were moved to their current location in Miamisburg.
1968 - The Huffman Manufacturing Company went public with its listing on the American Stock Exchange.
1969 - Sales reached $42 million.
During the 1960's and early 1970's, the company continued to steadily grow. Domestically, the market for adult bicycles expanded as people began cycling for fitness and using bikes as an alternative to driving.

Further Expansion

1970s Saw the introduction of mass merchandise retail chains that stocked large quantities of consumer goods and sold them at discount prices. This provided them with an opportunity for up a new market for bike sales. Huffy Bicycles developed a ten-speed that required the bare minimum of assembly and service.
1972 - Stuart Northrup, a former Singer Sewing Machine executive, replaced Frederick Smith as president of Huffman.
1973 - The company was employing approx 2,500 workers at five locations.
1975- A financial recession meant that Huffy bike sales dropped by 50%. The corporation was forced to close its Celina plant for two months and lay off 25 percent of its workers.
1975 - The Outdoor Power Equipment division was finally sold. The lawnmower market division had been struggling for years. The sale brought in a much needed $10 million in cash.
1977 - 'Huffy Corporation' was formed in a strategy designed to focus on promoting the 'Huffy' brandname instead of selling the bikes under different labels.
1977 - The popularity of the Thunder Trail bike made Huffy the number one producer of bicycles in the United States by 1977 and all of the laid-off workers were called back. Net sales for 1977 were $130 million, a 21 percent increase from the previous year.
1977 - Realizing the need to diversify, Huffman acquired Frabill Manufacturing, a maker of fishing and basketball equipment.
1982 - Harry A. Shaw III was appointed as CEO of the Huffy Corporation. He immediately began to close plants and make major staff cutbacks. He then went on to consolidate all the bike manufacturing operations into the Celina plant. He flogged the Automotive Products Division for cash and put the money (more than $15 million), into developing advanced robotics and new production equipment. The restructure (although highly unpopular) resulted in a 14 percent cut to production costs and an increased production output of 5,000 bikes per day. Shaw earmarked a further $15 million to improve computer-generated manufacturing in the Huffy bike plant by 1991.
1982 - In a strategic diversification program Huffy Corporation acquired Gerico, a maker of infant car seats and strollers. Huffy operated this brand under the 'Gerry Baby Products' label. They also acquired YLC Enterprises, a provider of product assembly services for retail consumer purchases. This brand became known as as 'Huffy Service First'.
1988 - Washington Inventory Service, a nationwide inventory taking service, was acquired.
1990 - In an ill-concieved move the Huffy Corporation spent $55 million buying out Black & Decker's shares in True Temper Hardware and capital stock in True Temper Ltd. in Ireland. True Temper was a manufacturer of garden and lawn tools, who was claiming approximately 30 percent of the marketshare. True Temper struggled to turn a profit.
1990's - The biggest problem faced by Huffy was the huge success of Asian bicycle manufacturers infiltrating the US market. Lower production costs in Asia meant that domestic manufacturers couldn't financially compete. Where they had previously held a 30 percent share of the $1.5 billion U.S. market, they saw their profits plummet.
1991- Mark Allen won a 3rd straight Ironman Triathlon riding on his Huffy Triton Bike.
1994 - The Huffy Blades bike endorsed by Bonnie Blair - a 5-time Olympic Gold winner - sells a record 500,000 units.
1995 - Huffy Bicycles suffered its worse year with a crippling $10.5 million loss. Management spent the rest of the 1990's rebuilding. The process saw the company downsize in some departments and expand into new business areas. Workers' wages were cut, new product lines were developed, and lunderperforming businesses were shed.
1995 - A new approach leads them to negotiation of licences with Warner Brothers to use cartoon characters from Looney Tunes and Baby Looney Tunes one their kids bikes.
1997 - Huffy sold Gerry Baby Products Cofor $73 million and with the money purchased Royce Union Bicycle Co - a New York-based maker of high-end bikes. In addition, Huffy also snapped up a bankrupt manufacturer and distributor of basketball goods called Sure Shot International, for$1.5 million. Sure Shot International was then absorbed into Huffy's Sports Co. subsidiary.
1997 - Huffy introduced their first and highly successful 'bicycle motocross' or BMX, models.
1998 - The 'Rugrats' styled kids bikes were launched.
1998 - Huffy closed down its Celina plant and laid off all of the facility's 1,000 employees, - 25 percent of the company's total workforce - after an unresolved pay dispute with its workers.
1998 - The Washington Inventory Service subsidiary acquired Inventory Auditors, Inc, which included 42 offices operating in 23 states.
1999 - Huffy Corporation introduced an electric scooter called Buzz, to the marketplace . They then struck a deal with ZAPWORLD.COM to sell - ZAPWORLD's stand-up version of an electric scooter - called the ZAPPY, through Huffy's distribution channels. This move was designed to strengthen Huffy's incursion into the electric scooter segment.
1999 - The True Temper Hardware Co. was sold to U.S. Industries, Inc. for $100 million.
1999 - The Huffy Corporation shut down down all of its remaining U.S. bicycle manufacturing operations when it became clear, that due to Asian competition the making of low-cost, mass-market bicycles, was no longer viable from manufacturing plants in the USA.
2000 - Huffy sold 2.2 million of its new Micro scooters.
2004 - In August, the stock price plummeted by 40 percent and the New York Stock Exchange suspended trading of the Huffy Corporation. This drama unfolded after the company publicly announced that an audit of its finances had exposed serious accounting irregularities.
2004 - In October, the Huffy Corporation and all of its United States and Canadian subsidiaries filed for bankruptcy protection under Chapter 11 of the United States Bankruptcy Code.
2006 - Huffy continued to make a small line of Chinese manufactered bikes and proudly announced the milestone of selling Huffy's 100 millionth bicycle.

Principal Subsidiaries:

Huffy Bicycle Company; Huffy Sports Company; Huffy Service First; Washington Inventory Service.
Source: International Directory of Company Histories, Vol. 30. St. James Press, 2000
______________________
Back From Huffy Bicycles to Bicycle Brands
Back to Bicycle and Bikes Homepage
Love to hear your comments in the box below ...